Selling Your Home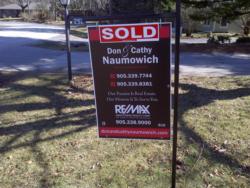 For most families, their home is their largest financial asset, and deciding to sell it is a big decision that involves a lot of preparation and work. When you're ready to sell it's important to have an experienced real estate professional handle the details involved in the successful sale of a home for top dollar.
As experienced professionals we have helped many residents sell their homes. We know how to handle every aspect of the sales process - from strategically marketing and showcasing your home to making sure everything's signed, sealed and delivered by the closing date.
Providing you with comprehensive, high-quality listing service is our top priority. So when you decide to sell your home, please contact us and let's get started!
6 Keys to Selling your Home:
1) Selling:
Finding the appropriate price sets the right stage for the entire selling process. Be objective and remember that selling your home is a business transaction and you need to put your personal feelings and attachments to your home completely out of the equation. THIS IS CRITICAL
We will go through this process of arming yourself with the FACTS using our comparative market analysis model. This will show you what type of market we are presently in.
2) Preparation/staging:
There are TWO PHASES in preparing your home for sale. The FIRST is getting it ready for the market and we will walk through your home as a buyer and make the necessary recommendations for improvement. This is an area where you cannot over do it. Buyers will expect to see a used home, but the better prepared your home is, the easier it is for the buyer to see themselves living in it.
This brings us to the SECOND PHASE of house preparation known as STAGING. A professional house stager can offer suggestion to make a home appear brighter, larger, as well as create a more manageable flow for people traffic, all usually within the sellers budget.
Remember the buyer's perception of VALUE is dramatically impacted by the property's ability to show well.
3) Marketing:
To maximize your potential for a successful sale, it is important for us to market to the THREE TIERS OF INFLUENCE namely: realtors, neighbours, and buyers.
We will take you through the whole process and educate you on our resources used to market these three tiers as well as, information on the importance of these actions.
4) Qualifying:
Qualifying the buyer is important for the following reasons:
- To determine the buyer's seriousness and needs in buying your home
- A qualified buyer whose needs match your home criteria helps us create the best conditions for selling your home
- Important for a faster sale, is not the quantity of buyers but the quality of the buyer
We will go through our process of determining whether the buyers are qualified and or serious
5) Communication is Key to a Successful Sale:

Open and frank communications throughout the selling process allows us to keep in touch on a regular basis, important in the DEVELOPMENT OF OUR RELATIONSHIP.
We pride ourselves in giving direct feedback from each showing. Important to note that negative feedback can often be beneficial, as it allows us to act and make changes if possible.
Market conditions can change and COMMUNICATING THESE CHANGES IS VITAL. It is important to act and not react to change. Best to be a step ahead of our competition rather than be a part of it.
6) The Offer:
An offer is made up of several components:
- Price
- Deposit
- Possession date
- Chattels included in the sale
- Exclusions from the sale
- Terms and conditions
We will guide you through all of these important details to make sure that you have a clear understanding as to what they mean BEFORE you agree to sign any offer.

The following articles are a great place to start if you're looking for information about the sales process and how you can get more for your home when you decide to sell.